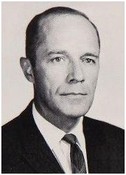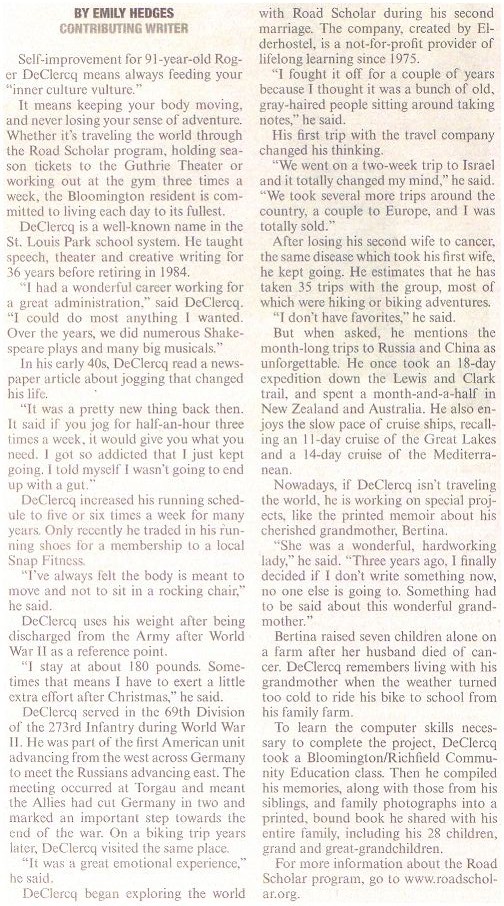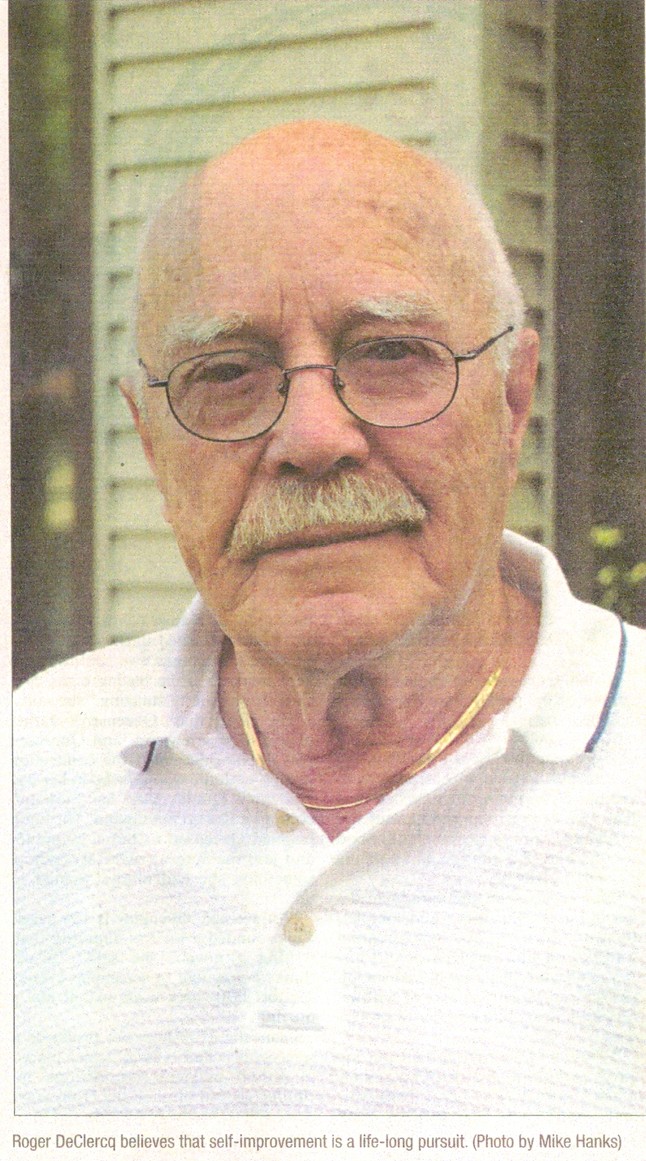 MANY THANKS TO BONNIE BENJAMIN (OLSON) FOR RE-DISCOVERING ONE OF OUR FINEST!
THE ARTICLE WAS TAKEN FROM THE MATURE LIFESTYLES MAGAZINE WHICH IS AN INSERT FROM SUN THISWEEK LOCAL NEWSPAPER SOUTHERN METRO MPLS-ST.PAUL SEPTEMBER 2013
***
We have had a wonderful response to the article that Bonnie found on Mr. DeClercq. If anybody has anything they would like to add or information on other teachers that you would like to share, please let us know so that we can share with our classmates. You can either contact us directly or create your own annoouncement thru our site. It is obvious that our educators have made life long impacts on us.