51st 2013 08 10 & 11
AUGUST 10TH & 11TH, 2013
OUR 51ST HAS COME AND GONE.... GOOD FRIENDS AND GOOD TIMES.... ....SEE YOU IN THE DAYS AHEAD AND NEXT YEAR!! IF YOU HAVE PICTURES FROM THIS EVENT AND WISH TO SHARE WE HAVE AN ALBUM LINK ON THIS SITE....http://www.slp62.com/class_gallery.cfm?gallery_link_id=14586 "Reunions" (YOU MUST BE LOGGED IN TO ADD YOUR PICTURES)
CLASSMATES IN ATTENDANCE 2013 REUNION (IF WE FORGOT you PLEASE LET US KNOW SO WE CAN ADD YOU TO OUR LIST!!)
Hank Finn
Tim Hultmann
Jill Shuster
Peter Jacobsen
David Gay
Marlys Buchler
Merry Heimdahl
Dennis Tuthill
Dave Roston
Pat Lindquist
Doug Jensen
Pam Rankin Mielke
Peggy Liemandt
Merle Jensen
Eileen Hall Anderson
Margie Eckenberg Champlin
Steve Champlin
Judy DeJesus
Bill Swanson
Lois Flannery
Mike Flannery
Elsa Crohn
Sue Currens
Karen Sandstrom Lattery
Sonny Osterberg
Debbie Levitt Shaffer
Barb Lebowitz
Bonnie Benjamin Olson
Carolyn Puzak Luken
Janet Phillips Parenteau
Bev Richman
Jill Heimerl
Yvonne Thomas
Kay Lenmark Martin
Jane Veker Noyce
Phil Teslow
Richard Neuman
52nd SLP'62 Reunion/ 70th Birthday Party
Bunny's ( Sherms Bar ) Restaurant
AUGUST 9TH, 2014 (SEE YOU THEIR!!)
***
Our 51st Class Reunion Time and Date has been set:
51st SLP Class of 62 High School Reunion is scheduled:
Date : Saturday August 10th , 2013
Time: 4:00 PM to last person there
Place : Bunny's Bar & Grill
5916 Excelsior Blvd.
St. Louis Park , Mn.
952-922-9515
Cost : Only what you eat and drink
on your own.
***
2013 07 12
AUGUST 10TH GOLF EVENT!!!
PLEASE REPOND TO MIKE ASAP...SOON!
We have Tee times Saturday morning, August 10th, but Mike NEEDS TO KNOW in the next few weeks who is playing. He has only gotten two - countem, 2 - responses. Tee times have been reserved for four foursomes, and if he doesn't hear something soon, he must, in good conscience, release the tee times so Lakeview doesn't end up with last minute cancellations on what will certainly be a busy Saturday for them. (All the local golf courses are feeling the pinch because of the lousy spring we had; they don't want to lose any more business).
***
2013 05 14
All Singers And Musicians Mini Reunion Sunday August 11th, 2013
Please contact:
Barb Lebowitz or Yvonne (Kickhafer) Thomas
-We NEED a count to reseve a room or table-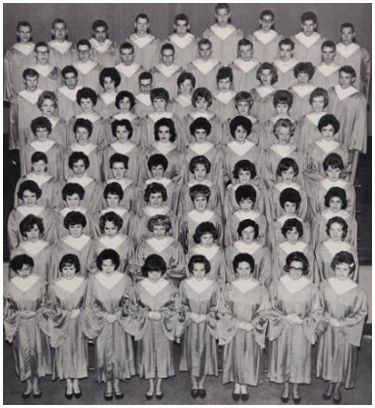 Calling all musicians: Singers of Song (choir and glee club) and players of notes (all of the bands) Join us for brunch at 11 AM on Sunday August 11 to continue the celebration of the reunion week-end. The place is Cooper's located at the West End Center in St. Louis Park. We have discussed with Cooper's
(
http://www.cooperpub.com/
)
the option of having a room if the numbers are high enough or reserving a table. Your response would be greatly appreciated.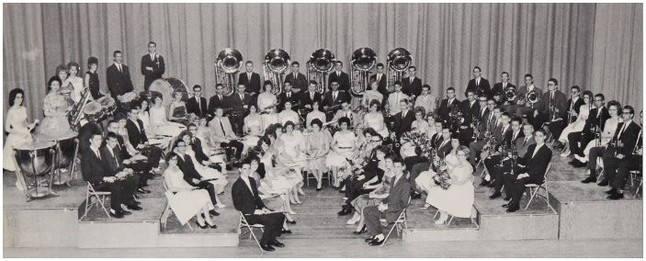 Cooper Pub
1607 Park Place Blvd
St Louis Park, MN 55416
***
2013 04 06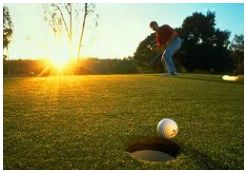 Last years golf event was very successful and well attended. A GOLF event on the morning of Saturday, August 10th, is again being planned by Mike Flannery. What a great way to enjoy some golf and reconnect. And a morning round will give you plenty of time to R & R before the evening reunion.
MIKE NEEDS YOU TO CONTACT HIM ASAP SO HE CAN GET A COUNT AND SET TEE TIMES!!! Contact Mike thru our website or use the "Contact Us" link. This event and any information we get concerning it will be available on our site under the "51st Year Reunion" link.