A 55TH REUNION FOLLOW-UP HAS BEEN REQUESTED AND SCHEDULED:
Date, Time and Place
Tuesday, October 17th, 2017
11:30 AM
Park Tavern in the main dining area
3401 Louisiana Ave. S. St. Louis Park
TOPICS FOR DISCUSSION:
> 1) plan for possible monthly lunch get togethers.
> 2) financial report and future scholarships plans.
> 3) other ideas for annual meeting/reunions
:)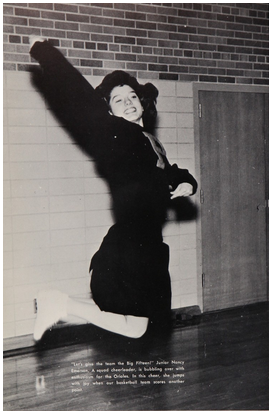 St. Louis Park Athletic Hall of Fame Induction Ceremony 9-22-2011 1962 State Champion Basketball Team...! https://vimeo.com/30112771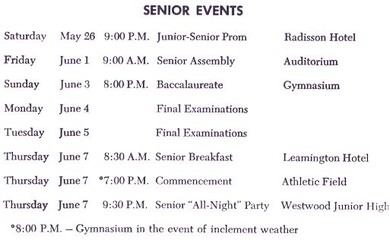 45TH CLASS REUNION 2007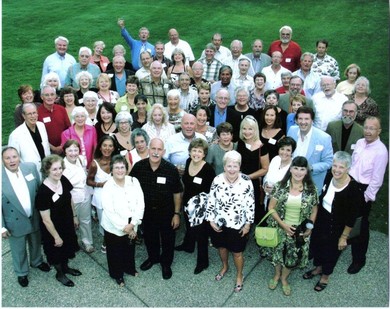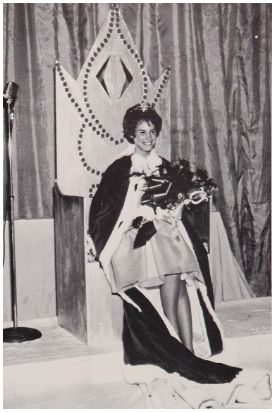 ECHOWANE SIDE ONE
*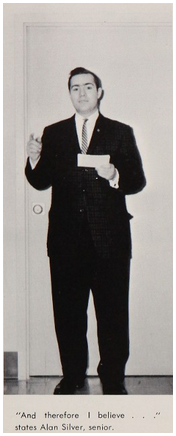 Click> St. Louis Park Athletic Hall of Fame Induction 9-22-11 <Click
Class of 2011: Steve Ashley '68, Don Brown '54, Jenny Johnson Carrier '00, Barb Eide Gardiner '86, Sally Gannon Goddard '88, Larry Herrmann '66, Rod Lazorik '58, Kathy Blair Mobley '87, Dr. Robert Olson '65, Rollie "Gus" Peterson '48, R. Eugene "Lefty" Wright '53. The Team of Distinction Recognition of the 1962 Boys State Basketball Champions.
***
Oral History Interviews at St. Louis Park High School All Class Reunion 08/25/2012 55:00 Interviews about "the good old days" with Lyle Hanks, Charlie Goldstein, Lorraine Boyle, Brent Johnson, Rick Swedlund, Karen Bengry, Michele Wendling Ryan, Jodie Bushay, Diane Erickson, Marleen Zuckman May, Jerry Perkins, Bill Roberts, Earl Ames & Tom Gasman.https://vimeo.com/49853579
Talent Show in St. Louis Park High School Auditorium 55:00 Talented St. Louis Park High School Alum and Faculty Showcased During the 2012 All Year Reunion. SLP High School All Year Reunion Talent Show 08 25 12 https://vimeo.com/48979893
***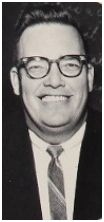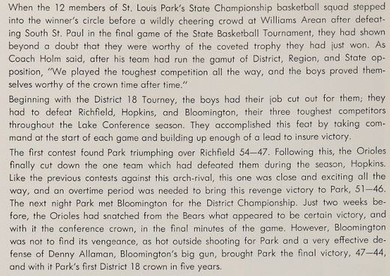 ARE YOU A 1962 ST. LOUIS PARK CLASSMATE?
FIND YOUR NAME AND JOIN US!

Not a member?
JOIN HERE
Find and click on your name
THIS IS A TOTALLY FREE SITE
FACEBOOK