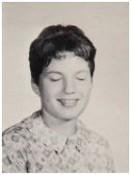 Barbara Anne Burns Sills 1944 - 2021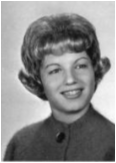 In loving memory of Barbara Burns, loving wife, mother, sister and grandmother.
76 years old
Born on December 10, 1944 in St. Louis Park, Minnesota, United States
Passed away on October 21, 2021 in Surprise, Arizona, United States
The world lost a beloved mother, wife and friend, Barbara "Barb" Burns, on October 21, 2021. Barb battled Multi Myeloma but it never stopped her from living. Barb passed away comfortably and peacefully surrounded by her husband and children. Ron, Heidi, Randee and Andrea. Barb was born in St. Louis Park on December 10, 1944 to Arnie and Ethel Silberman (Sills).

It is incredibly difficult to sum up the life of your mother nor the impact and influence Barb had on those around her. She has left a lasting imprint on our hearts and minds of those her knew her.
Barb loved to love people. To her, a stranger was just a friend she hadn't met yet. She loved to write poems and stories to her grandchildren. She was an amazing gardener, baker and cook who sold many goods at the Michigan City Farmers market.
She loved to travel, and with her husband Ron, they traveled the country, coast-to- coast visiting national parks and meeting new people with their dog, Carney.

Most of all she loved her children and grandchildren. There was never a day where she didn't brag about all of them. To her they where a gift always to be treasured.

She is remembered by her husband, Ronald Burns and her daughters, Heidi Welbig, of Shoreview, MN, her three children Taylor Caligiuri, Nick Caligiuri, Austin Welbig; Randee Manley of Scottsdale, AZ and husband David Manley; Andrea Gepner of Melissa, TX and her son Evan Gepner; and all her family and friends across the country who she loved. She is survived by her sister, Myrna Robbins and her husband Kenny Robbins.

There will be a celebration of life at a date to be determined in Surprise, AZ. For donations please contact the International Myeloma Foundation or mail donations to

The International Myeloma Foundation
12650 Riverside Dr. Suite 206
North Hollywood, CA 91607
Or you may go to the page and donate here
***
Please login to visit Barbra's last profile entries.
https://obituaries.neptunesociety.com/obituaries/tempe-az/barbara-burns-10413805