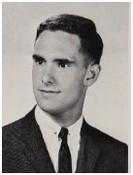 Mark Peter Zanna
March 4th, 1944-February 22nd, 2020
It is with great sadness that we announce the death of Mark Peter Zanna (Waterloo, Ontario), who passed away on February 22, 2020, at the age of 75, leaving to mourn family and friends. Family and friends are welcome to leave their condolences on this memorial page and share them with the family.
He was loved and cherished by many people including : his sons, Adam (Colleen) and Jamie (Eugenia); his siblings, Tom and Eleanor Brown (Dave); his niece Madeline; his grandchildren, Penelope, Ethan, Theo and Dylan; and his parents, Mary Zanna and Peter Zanna.
Visitation will be held on Saturday, February 29th 2020 from 4:00 PM to 8:00 PM at the Erb & Good Family Funeral Home (171 King St S, Waterloo, ON N2J1P7). A funeral service will be held on Saturday, February 29th 2020 at 6:30 PM at the same location.
In lieu of flowers, the family welcomes donations to a scholarship in Mark's name to support Graduate Studies in Psychology at the University of Waterloo.
ERB & GOOD FAMILY FUNERAL HOME